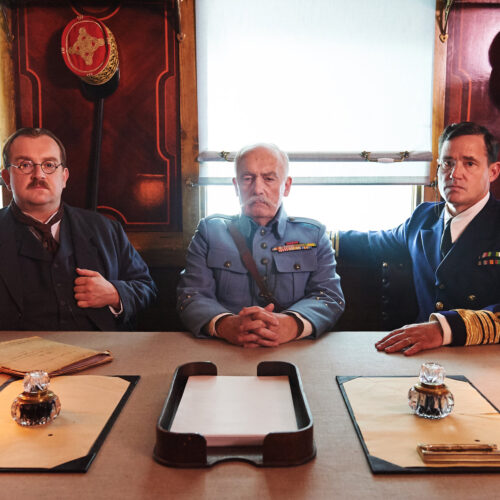 WWI: The Finals Hours
On 8th November 1918, an Englishman, a Frenchman and a German gathered in secret, on a train carriage in a forest near Paris. Their meeting would last for 3 days. Its aim: bring peace to Europe, and an end to four long years of brutal and deadly war. One hundred years after the end of the First World War, this new 60-minute documentary uncovers the extraordinary events leading up to the Armistice negotiations, and the repercussions that would ripple across the continent, and throughout the 20th century. Now, leading historians have examined the meeting from the perspectives of the three key players on the train, as well as the people who sent them there. Each had the weight of their nation on their shoulders.
This programme follows the meeting, and its consequences – not only for the individuals on the train, but the countries they represented. This is the story of the end of one World War, and the beginning of another.
"The best history programme for a very long time." – The Observer
"First rate" – The Telegraph
"A sober, lucid, devastating exploration" – The Guardian
★★★★ – The Times
★★★★ – The Daily Mail
Executive Producers: David Glover, Francesca Maudslay and Cate Hall
Producer/Director: Chris Durlacher
Editors: Reva Childs, Tom Thurston-Mathews and Samuel R. Santana
Drama Line Producer: Clare Lucas
Production Manager: Tom Cross